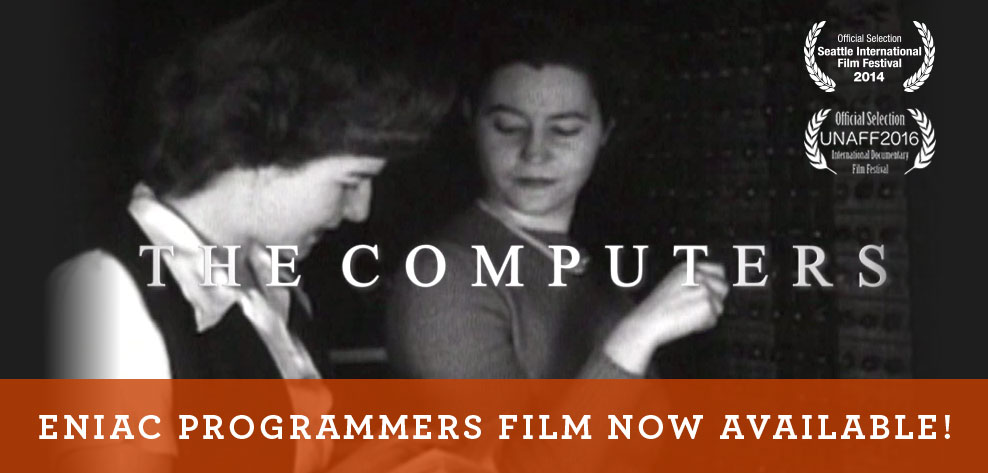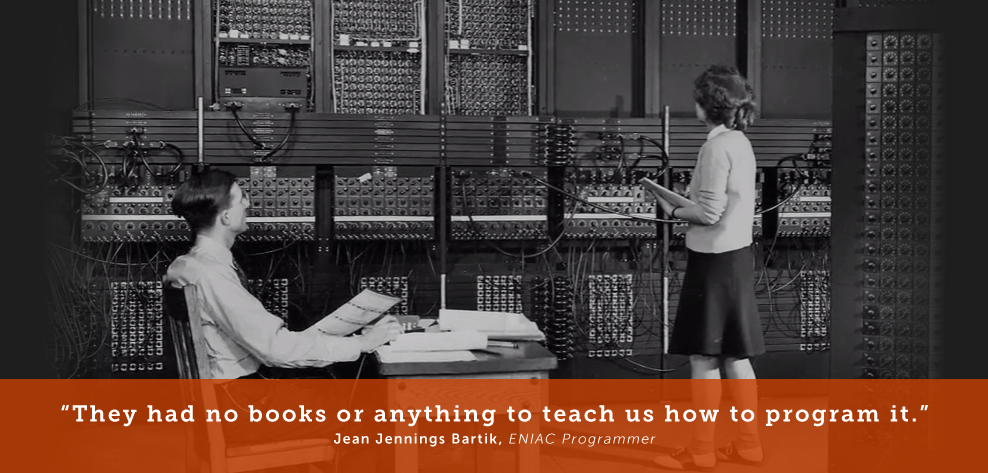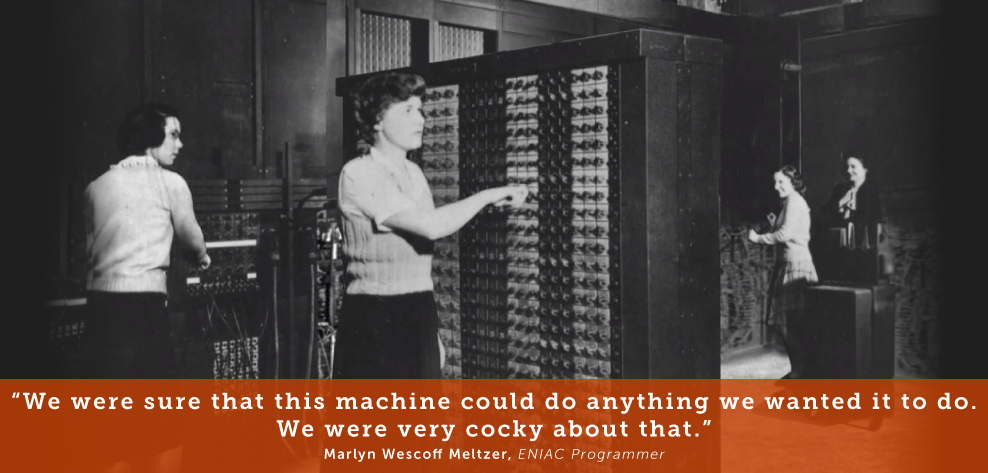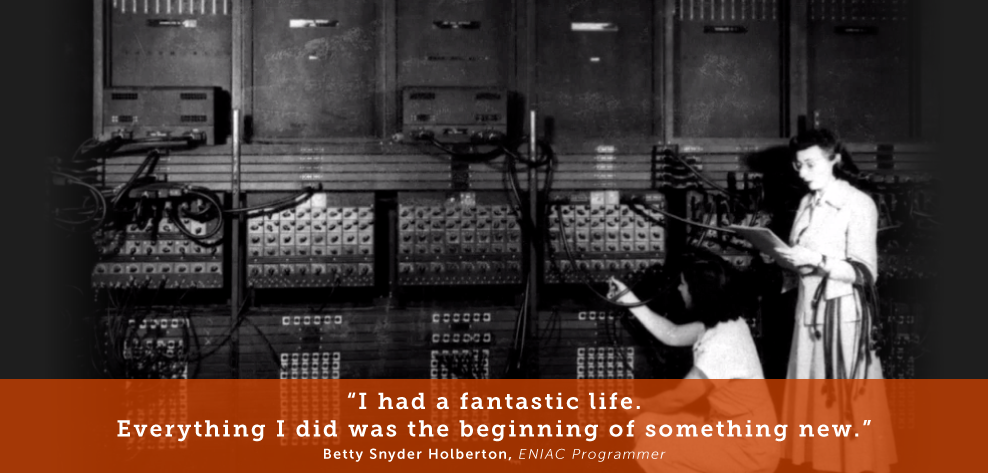 70 Years ago the ENIAC Programmers became invisible.
Please join us in 2020 to make the ENIAC Programmers
and their Innovations Visible.
ENIAC Programmers Project
In 1946 six brilliant young women programmed the first all-electronic, programmable computer, the ENIAC, a project run by the U.S. Army in Philadelphia as part of a secret World War II project. They learned to program without programming languages or tools (for none existed)—only logical diagrams. By the time they were finished, ENIAC ran a ballistics trajectory—a differential calculus equation—in seconds! Yet when the ENIAC was unveiled to the press and the public in 1946, the women were never introduced; they remained invisible.
The ENIAC Programmers Project has been devoted for nearly two decades to researching their work, recording their stories, and seeking honors for the ENIAC Six—the great women of ENIAC.
About The Documentary
ENIAC Programmer Project founder Kathy Kleiman teamed up with award-winning documentary producers Jon Palfreman and Kate McMahon to tell this incredible story. They have produced a stunning 20-minute documentary, The Computers which premiered at the Seattle International Film Festival.
Featuring Movietone footage of the 1940s and never-before-seen interviews with the ENIAC Programmers, this inspiring story will make students believe that programming careers lie within their grasp, and adults cheer. This is a story lost for almost 70 years about the founding of technologies we cannot live without—by six incredible young women everyone should know!
Documentary Now
Available To Everyone!
Special Screenings Include
Duke University
March 2018

Brazil IGF
Internet Governance Forum
July 2016
University of Pennsylvania
April 2015
Google Zurich
July 2015
Seattle International Film Festival
May 2014
Oracle Dyn
September 2017

LACIGF9
Latin American Internet Governance Forum
July 2016
University of Maryland
October 2015
Google Stockholm
July 2015
White House Computer Science Heroes
December 2014
Walla Walla University
May 2017
UNAFF2016
United Nations Film Festival
October 2016
Carnegie Mellon University
December 2015
Bloomberg/London
August 2015
Inspirefest Dublin
June 2015
Go Further